5 Rekomendasi Film Romantis untuk Kamu yang Mendamba Asmara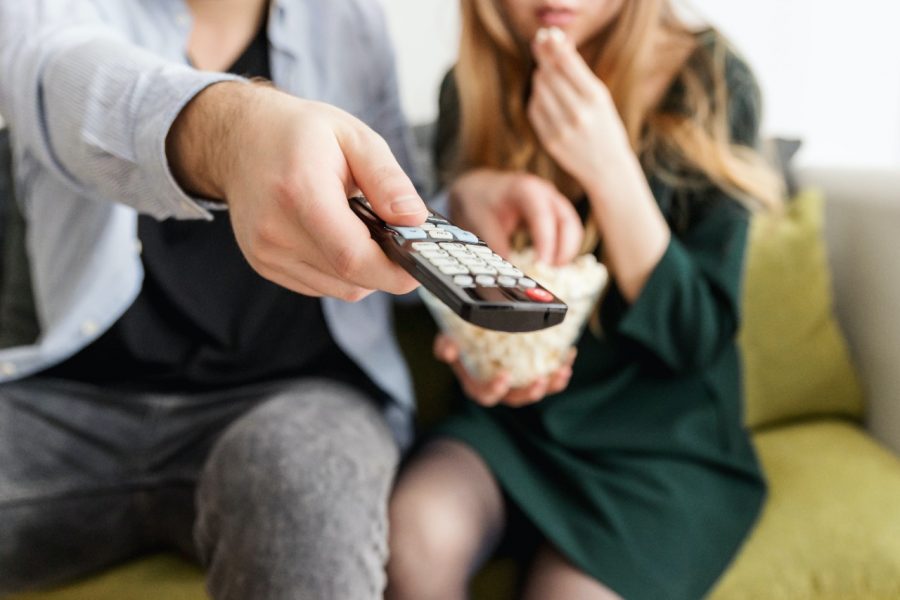 Di bulan penuh cinta, mengisi waktu luang dengan nonton film romantis bisa jadi pilihan tepat, nih. Apalagi kalau nonton bareng pacar atau gebetan, jadi makin seru. Siapa tahu bunga asmara kalian semakin kuat dan hangat. Sedangkan buat kamu yang single, film romantis bisa hidupkan angan indah romansa dan sejenak lupakan penat di hati. Masukkan ke watch list kamu, ini 5 rekomendasi film romantis yang sempurna kamu tonton saat Valentine's Day or whenever you feel loved.
Pretty Woman (1990)
Sudah sesering apapun nonton film yang dibintangi Julia Roberts dan Richard Gere ini, akui saja, you never get bored of it. Saat melihat bagaimana Edward dan Vivian jatuh cinta, meski mereka datang dari latar belakang berbeda, saat itulah kita tahu tidak ada yang tidak mungkin karena cinta.
The Notebook (2004)
Berawal dari hubungan singkat libur musim panas, pasangan remaja Noah dan Allie harus dihadapkan pada perbedaan status sosial. Sempat berpisah, mereka bertemu kembali saat dewasa dan sadar bahwa mereka tidak bisa tidak saling memiliki. Mereka pun menikah, bersama hingga tua dan maut memisahkan. Chemistry Rachel McAdams dan Ryan Gosling di film romantis adaptasi novel Nicholas Sparks ini memang sangat kuat, kamu harus nonton!
500 Days of Summer (2009)
Bagaimana menurut kamu, mencintai apakah harus memiliki? Bagi Summer yang diperankan Zooey Deschanel di film romantis komedi ini, tidak. Di rekomendasi film romantis ketiga ini kamu akan melihat bagaimana bahagianya Tom (Joseph Gordon-Levitt) menjalani hubungan dengan Summer. Hingga hari dimana Summer memutuskannya dan akan menikah dengan pria lain, Tom jatuh ke dalam depresi dan kesedihan berkepanjangan. Toh, pada akhirnya ia berhasil move on dengan bertemu wanita baru beberapa tahun setelahnya.
To All The Boys I've Loved Before (2018)
Untuk tontonan film romantis ringan dari kategori percintaan remaja, ada pasangan Lara Jean (Lana Condor) dan Peter (Noah Centineo) yang dipertemukan pada skenario cinta kontrak. Berawal dari Lara Jean yang tanpa sadar jatuh cinta kepada Peter, akhirnya mereka pacaran. Film original Netflix yang diangkat dari novel berjudul sama ini sudah ada dua sequel-nya, P.S. I Still Love You dan Always and Forever. Tiga seri film yang wajib ditonton marathon!
Crazy Rich Asians (2018)
Kalau mau lihat bagaimana rasanya punya pacar konglomerat, ini film romantis yang harus kamu tonton. Film yang diangkat dari novel best-seller karya Kevin Kwan ini bercerita tentang Rachel (Constance Wu) yang datang ke negara asal kekasihnya, Nick (Henry Goulding). Di sana ia baru sadar kalau ternyata kekasihnya datang dari keluarga konglomerat. Meski sempat tak disukai keluarga besar Nick, pada akhirnya Rachel dapat meyakinkan mereka bahwa dirinya layak untuk sang kekasih.
Itu dia rekomendasi film romantis dari Urban Icon Magazine, mana yang jadi favorit kamu? Jangan lupa follow Instagram Urban Icon untuk info menarik lainnya!