Fun dan Playful dengan Warna Cerah Fossil Summer 2023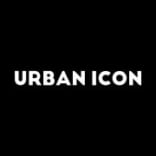 When temperatures begin to rise, ini saatnya menyambut musim panas. Yang artinya, kita siap menambahkan trendy new summer items ke dalam formula outfit. Musim panas ini (apalagi di Indonesia matahari bersinar cerah sepanjang tahun) kamu perlu aksesori musim panas dari koleksi Fossil Summer 2023 buat ciptakan fabulous and chic looks. Karena kita sepakat: the magic of a good accessory is that it can elevate every style.
baca juga: koleksi jam tangan Fossil Summer 2023
Pada koleksi Fossil Summer 2023, colors are getting more and more intense. Kamu akan menemukan jam tangan dan aFossil dengan warna-warna bright, seperti kuning, pastel, biru elektrik, hijau, dan rainbow. Sempurna nih buat the ultimate Y2K girlie who loves fun and colorful accessories. Nah, buat pecinta neutral colors, Fossil juga hadirkan warna klasik, seperti putih dan cokelat yang mudah di-mix-and-match dengan outfit apapun, but it's a total statement maker.
Satu hal pasti yang kita dapat dari koleksi Fossil musim panas ini adalah they spark joy. Dari jam tangan berbentuk cincin hingga multi-colored beachy vibe bag, Fossil Summer 2023 will make your looks stand out in the boldest and most vibrant possible way.
Add a Pop of Color
FYI, hashtag "rainbow jewelry" viral banget di TikTok, lho. Nggak heran, aksesori berwarna rainbow mudah ditemukan dimana-mana musim panas ini. Fossil Summer 2023 punya jam tangan seri FB-01 dengan rainbow crystal, making it a great way to try out this trend. Dipadukan dengan pilihan bracelet warna hitam dan putih, aksen rainbow pada jam tangan Fossil yang terinspirasi dari jam tangan selam ini adalah the perfect way to add some colors to your outfit.
Hello, Yellow
Summer's love for yellow is undeniable. Bisa dilihat dari koleksi Fossil Summer 2023, jam tangan Harwell, juga handbag Penrose dan Jolie Baguette hadir dengan summer's sunniest shade – warna kuning hangat yang mengingatkan kita akan cerahnya sinar matahari. Sentuhan warna kuning dari koleksi Fossil will instantly charge your look with a good dose of energy. Styling tips: padukan aksesori kuning dengan warna klasik (gelap atau terang) to keep the rest of the look toned down.
Meet the Avondale(s)
View this post on Instagram
Bicara soal aksesori terfavorit, simple and timeless bags must be in the list. Nah, tas dan dompet Fossil model klasik Avondale pada koleksi Summer 2023 hadir dengan lebih banyak model, dari crossbody bag, wallet on chain, dan trifold wallet. Apalagi kompartemennya cukup untuk bawa daily essentials, koleksi Avondale ini bakal spice up your summer looks. Koleksi tas dan dompet simple, praktis, tapi fashion-forward that you can take every day or on your next journeys.
Summer Blue Watch for Men
Biru elektrik adalah sahabat para cowok di musim panas. Terbukti, koleksi Summer 2023 bawa jam tangan Fossil Blue dengan dial warna biru yang mengingatkanmu akan the deep blue sea – because summer is always beach-ready, right? Jam tangan ini punya fitur strap silikon, water-resistance 100 m, dan unidirectional rotating topring yang dapat melacak tiga zona waktu secara bersamaan. Cocok banget dipakai liburan dan traveling musim panas ini.
Itulah koleksi Fossil Summer 2023 yang siap kamu masukkan ke dalam lemari untuk lengkapi outfit summer style kamu. Lihat koleksi lengkapnya di Urban Icon online store, and get ready to click "add to cart" ASAP.