Michael Kors Everest, Jam Tangan Ukuran Besar Favorit Wanita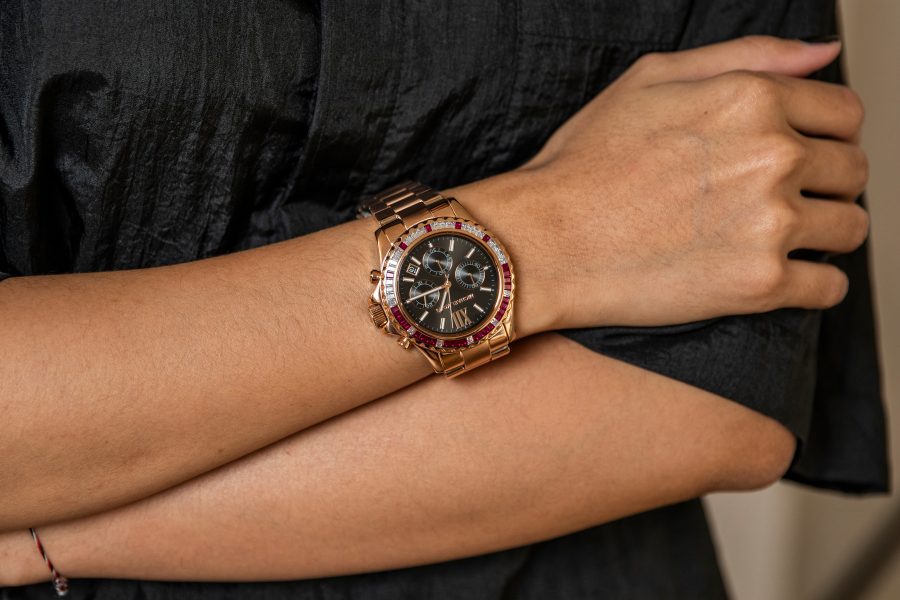 Pakai jam tangan ukuran besar bagi cewek sekarang ini sudah jadi style statement. Apalagi untuk kamu yang ingin memberi sentuhan gaya sophisticated edgy. Meski ukuran besar identik dengan jam tangan sporty (dan bahkan seperti jam tangan pria), well, dengan jam tangan Michael Kors Everest kamu tetap bisa terlihat feminin, kok. Pada koleksi Fall 2021, Michael Kors mengeluarkan lagi seri Everest untuk kamu pecinta jam tangan ukuran besar. Membawa desain ikonik yang modern dan mewah, Michael Kors Everest will take your wrist bling to the next level.
Kembalinya Seri Everest di Koleksi Michael Kors Fall 2021
Jam tangan ukuran besar sekarang semakin banyak diminati wanita, lho. Tapi nggak sekadar besar, karena mereka juga mencari desain modern, stylish, dan flashy untuk memberi feminine appeal. Sehingga tidak terlihat maskulin di pergelangan tangan. Nah, MK Everest memiliki semua elemen tersebut untuk memenuhi keinginanmu dapatkan jam tangan ukuran besar yang tegas, namun di saat yang sama feminin, mewah, dan glamor.
Baca juga : Jam Tangan Wanita untuk ke Kantor, Michael Kors vs Kate Spade
View this post on Instagram
Pada koleksi jam tangan Michael Kors Fall 2021, seri Everest dari koleksi tahun 2013 dibawa kembali dengan beberapa pilihan warna dan detail glitz mewah yang memberi tampilan jet-setter. Hadir dengan ukuran 42 mm, seri Everest tampil dalam material stainless steel dan chronograph movement. Terdapat tiga sub-dial yang menunjukkan jam, menit, dan detik. Yang paling berkesan dari jam tangan ini adalah glitz pada top ring berdesain baguette. Membuatnya terlihat mewah, siap menjadikanmu pusat perhatian dalam bergaya.
If you like big chunky watches, then it is a must-have! Meski ukurannya tergolong besar untuk jam tangan wanita pada umumnya, kamu akan melihat betapa cantiknya jam ini saat sudah terpasang di pergelangan tanganmu. Bahkan tidak pakai aksesori tambahan saja, detail berkilauan pada jam tangan MK Everest sudah membuatmu terlihat stunning, mewah, dan glamor. Dan yang pasti, it will turn your everyday look into an ultra-stylish ensemble.
Dapatkan jam tangan Michael Kors Everest di Urban Icon store.
Follow Instagram Urban Icon untuk dapatkan info menarik lainnya!