Rekomendasi Tas Selempang Berbahan Suede Terbaik 2022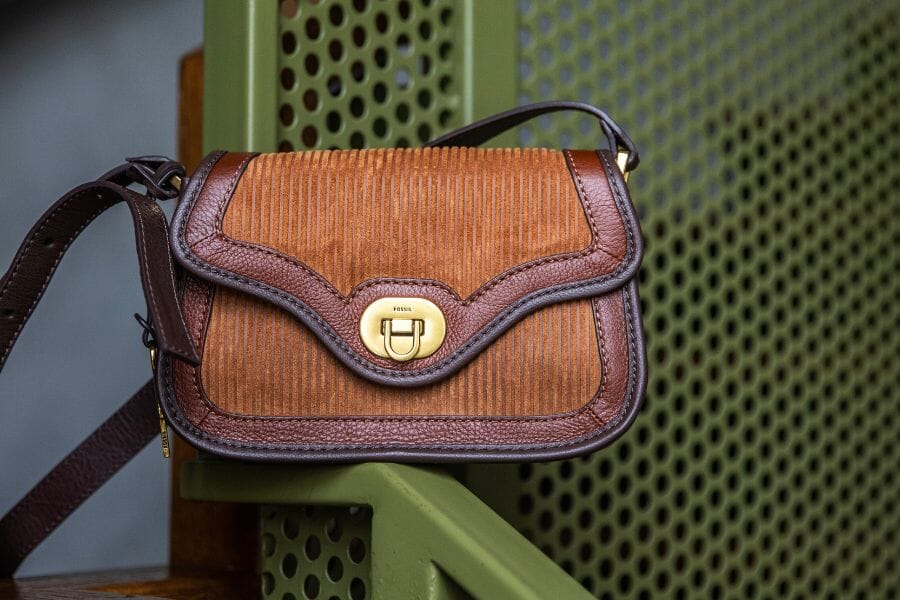 Urusan tas paling stylish untuk akhir tahun, serahkan pada tas suede. Tas selempang berbahan suede memang paling sempurna membawa nuansa meriah Natal dan Tahun Baru. Materialnya yang halus dan bertekstur beri kesan mewah. It will make you feel glam on many occasions to come. Dipakai untuk lengkapi fancy or casual holiday look di acara liburan Nataru, maupun dijadikan everyday bag, suede bag adalah rekomendasi tas yang versatile dan sophisticated.
If you're looking for something trendy (but timeless), model tas selempang berbahan suede tentu pilihan terfavorit. Because being hands-free is so satisfying, don't you agree? Selain itu, gaya bohemian era 70-an dari suede crossbody akan beri sentuhan unik pada outfit apapun. Dipasangkan dengan jeans dan blouse, atau fancy dress untuk dinner, make a suede crossbody style your go-to.
Butuh rekomendasi merk tas suede yang bagus dan awet? Tentu saja tas selempang berbahan suede terbaik 2022 jatuh pada Fossil Holiday Collection. Musim liburan kali ini Fossil luncurkan koleksi Fossil Heritage Handbag berbahan embossed soft suede yang terlihat seperti tekstur corduroy. Setiap modelnya dibalut dengan leather trim dan scalloped front flap design. Gaya 70-an banget! It's the ultimate classic vintage looking bag you must have. Cek dua model suede crossbody bag Fossil ini.
Fossil Heritage Small Flap Crossbody Multi Brown
View this post on Instagram
Sometimes all you need is an everyday bag that you can grab and go. Maka yang kamu butuhkan adalah Fossil Heritage Small Flap Crossbody Multi Brown. Hadir dengan warna cokelat klasik yang timeless, tas selempang berbahan suede ini punya kompartemen yang sempurna for your daily essentials. Stylish dipakai dengan boots dan jaket kulit, this practical bohemian inspired bag is perfect for daily wear, no matter what the season.
Fossil Harper Small Flap Crossbody Pine Green
View this post on Instagram
This bag screams holiday party, but in the most sophisticated way. Siluetnya Fossil Harper Small Flap Crossbody Pine Green tidak berat maupun clunky. Warna hijaunya mewah dan elegan. Selain itu, warna ini tergolong versatile yang mudah di-mix-and-match and brings a colorful edge to your outfits. Sebagai inspirasi outfit, coba deh pasangkan tas selempang berbahan suede hijau ini dengan Canadian tuxedo (outfit denim, seperti paduan jaket denim dan celana denim) buat ciptakan a cool girl look.
Jadi, dari rekomendasi tas selempang berbahan suede dari merk Fossil di atas, mana yang menjadi pilihanmu? Dapatkan tas suede terbaik Fossil Holiday Collection 2022 di Urban Icon store, atau langsung check out di Urban Icon online store.