Inspirasi Outfit Festival Musik dari 3 Tren Fashion Coachella 2023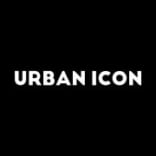 Coachella 2023 is now officially over. Seperti yang kita tahu, festival tahunan ini lebih dari sekadar musik. It's also a fashion show. Selain menikmati aksi panggung para headliners tahun ini (Bad Bunny, BLACKPINK, Rosalía, dan Frank Ocean), festival-goers juga jadikan Coachella sebagai ajang unjuk gaya dimana kita bisa lihat tren fashion coachella 2023. Because music festival season means the return of festival fashion.
Let's take a look back at the two-weekend-long festival. Gaya dan tren fashion yang Coachella goers bawa ke gurun California tahun ini bisa dijadikan inspirasi outfit ke festival musik 2023 di Indonesia, nih. Mau datang ke Java Jazz Festival, We The Fest, The 90's Festival, Soundfest, Soundrenaline, atau Pestapora, make sure to go big or go home with your best festival looks.
Cowboy Boots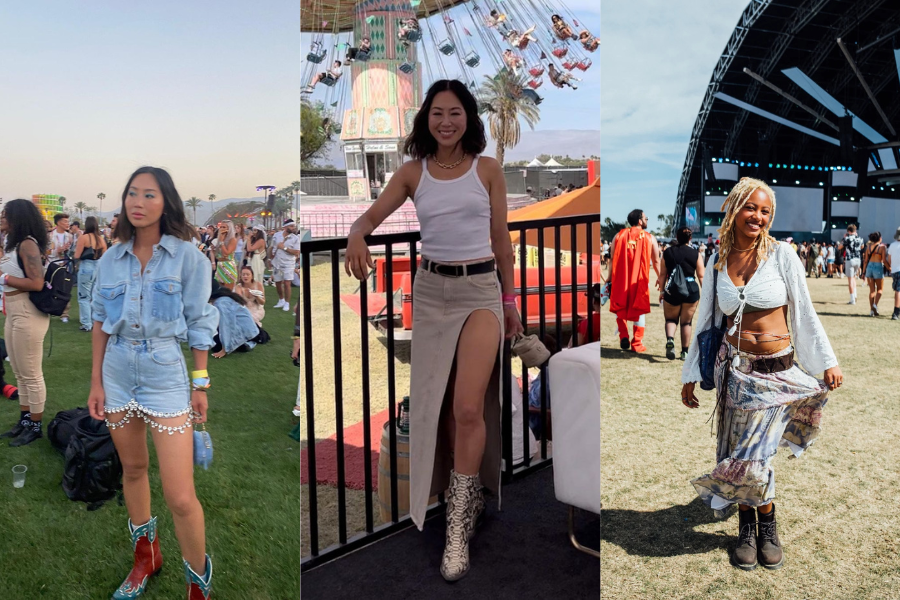 Influencer, selebriti, hingga regular attendees sepakat cowboy boots adalah salah satu tren fashion Coachella terpopuler di 2023. Mengingat festival digelar di gurun, boots memang jadi pilihan sepatu paling ideal. Nggak cuma nyaman dipakai seharian, boots juga lindungi kaki dari panas dan debu. Of course, kamu bisa pakai boots untuk festival musik Jakarta yang digelar outdoor. Padukan sepatu bergaya Western ini dengan long/mini denim skirt, crochet dress, matching set, atau cargo pants to bring out your best styles.
Crop Top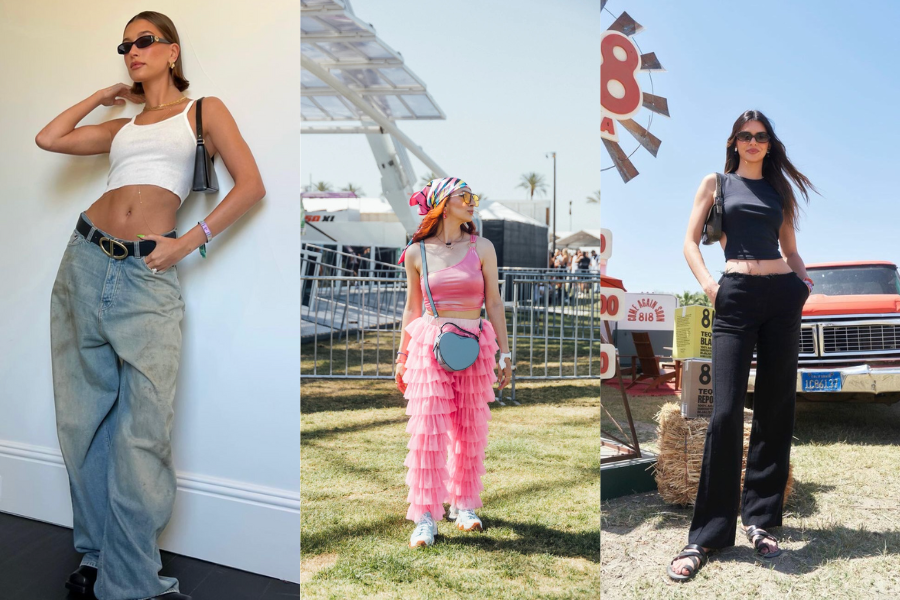 The OG festival fashion seperti boho dan Western-inspired style memang masih jadi primadona. Tapi di samping itu, tren fashion Coachella 2023 juga punya favorit baru: crop top. This year is the year of not trying too hard. Bisa dilihat dari celebrity style Kendall Jenner dan Hailey Bieber yang tampil laidback dan effortless dengan crop tank. Meski begitu, Coachella goers juga buktikan crop top bisa dikreasikan jadi berbagai gaya, seperti boho chic, sporty, dan utilitarian. So, don't shy away from showing some skin!
Denim-on-Denim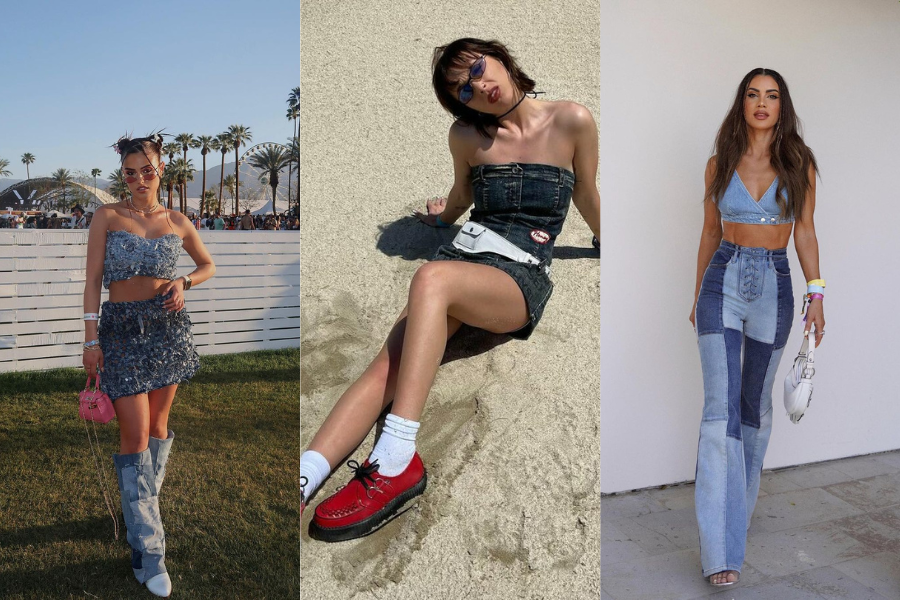 Double take of denim adalah outfit konser dan festival musik paling simple. It will help you to avoid any major fashion faux pas. Nggak heran tren ini banyak terlihat di tren fashion Coachella 2023. Lebih dari sekadar the classic Canadian Tuxedo, festival attendees tunjukkan their own version of denim-on-denim look. Kalau kamu pilih coordinating top and denim seperti selebriti Emma Chamberlain, tampilannya terlihat serupa jumpsuit, lho. Bisa juga tambahkan formula outfit kamu dengan denim leg warmers to create a triple denim look. Now you know, the denim-on-denim outfit combinations are endless.