Trend Jam Tangan 2021, Serba Simple dan Minimalis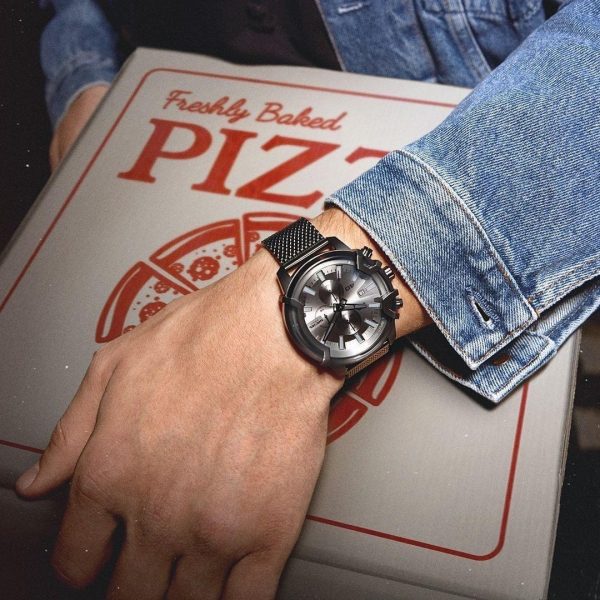 Mengawali tahun baru dengan gaya baru bisa buat kita semakin bersemangat, lho. Coba mulai dari aksesori, because accessories effortlessly amp up your look. Pakai jam tangan gaya baru, misalnya. Nah, kamu bisa pilih sesuai trend jam tangan 2021. Terutama kalau kamu suka tampil trendy dan up-to-date. To help you find the most stylish watches, simak yuk trend jam tangan 2021 untuk wanita dan pria.
Trend Jam Tangan Wanita 2021
Marble Dial
Dial dengan komposisi bicolor atau marble jadi tren jam tangan wanita 2021. Dial seperti ini biasanya terbuat dari mother of pearl, dengan kilauan sinar yang bervariasi, mulai dari pelangi, silver, hingga biru. Memberikan nuansa elegan dan dreamy yang membuat look kita lebih istimewa.
Our recommendation: Michael Kors Layton Three-Hand Rose Gold-Tone Stainless Steel Watch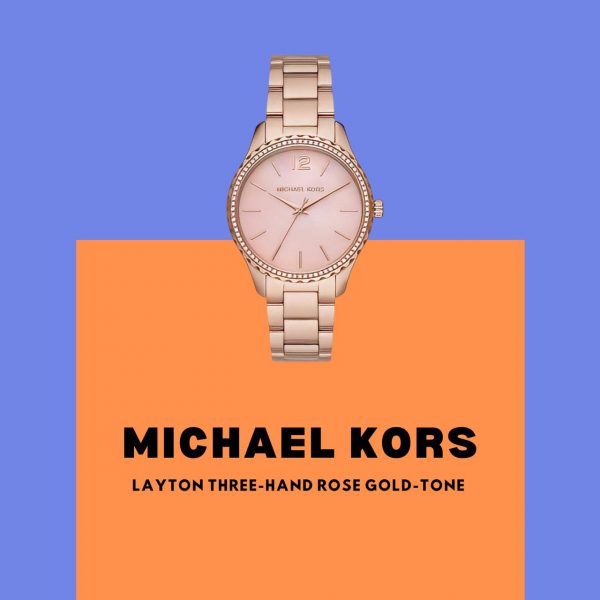 Large Dial
Jam tangan dengan dial berukuran besar tapi simple juga masih melanjutkan posisinya sebagai trend tahun ini. Kamu bisa pilih jenis dengan strap yang mudah diganti. Sehingga jam tangan dial besar tetap bisa dipakai untuk gaya outfit apapun, baik chic atau sporty.
Our recommendation: Fossil FB-01 Three-Hand Date Rose Gold-Tone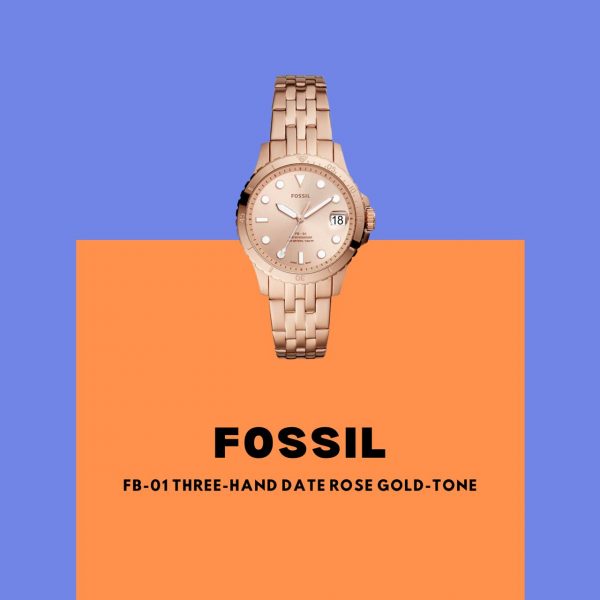 Charm Bracelet
Untuk penyuka detail cantik, jam tangan dengan bracelet berhiaskan charm atau applique juga jadi trend 2021. Charm ini sendiri hadir pada jenis bracelet leather maupun mesh. Biasanya charm memiliki detail kristal untuk menambah kilau dan kemewahan pada jam tangan.
Our recommendation: Kate Spade Metro Floral Vachetta Leather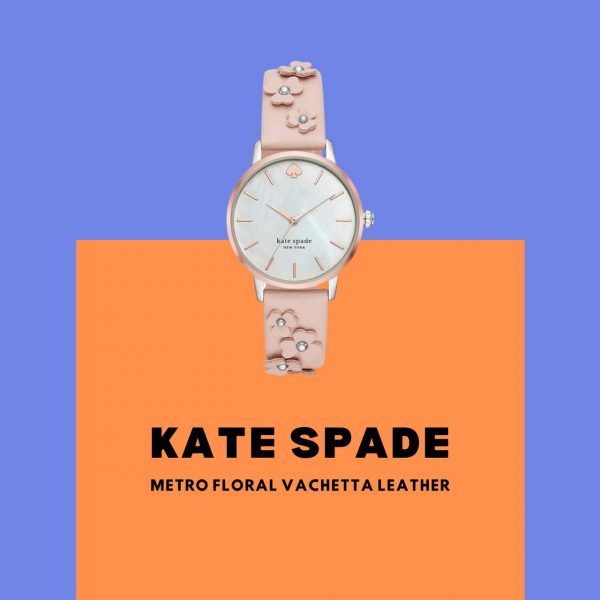 Interchangeable Bracelet
Jam tangan dengan strap yang dapat diganti-ganti adalah favorit fashionista. Alasannya karena mudah dipadupadan dengan berbagai macam outfit. Basically, kamu hanya perlu jam tangan dengan strap yang bisa diganti-ganti. Lalu, perbanyak koleksi strap agar gaya kamu jadi semakin bervariasi.
Our recommendation: EMPORIO ARMANI Kappa Two-Hand Silver Stainless Steel Interchangeable Watch Set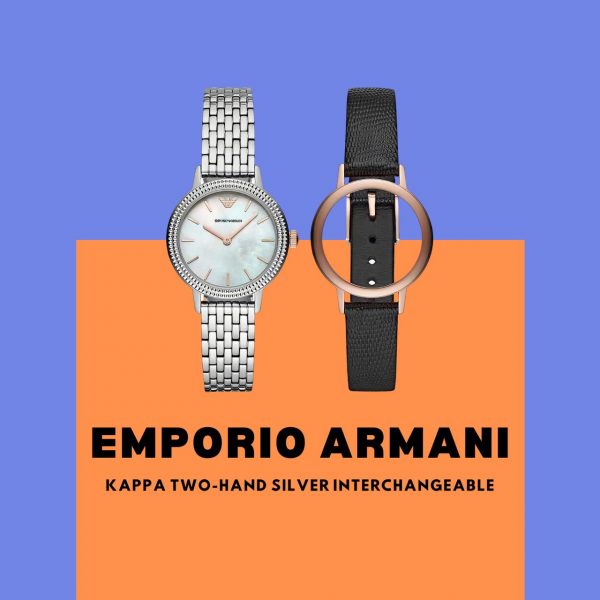 A Set of Watch and Bracelet
Gaya tumpuk jam tangan bersama gelang adalah sesuatu yang banyak dilakukan oleh penyuka trend di luar sana, lho. Biasanya berupa gift set, gelang yang dihadirkan sudah satu gaya dengan jam tangannya, so you don't need to think of how to mix-and-match them.
Our recommendation: Emporio Armani Gianni T-Bar Black Leather Watch Gift Set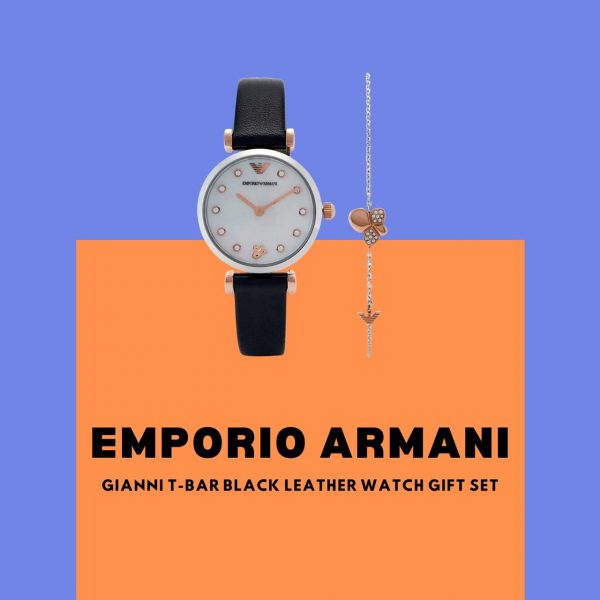 Jam Tangan Wanita
Trend Jam Tangan Pria 2021
Minimalist Watches
Favorit pria di 2021 adalah jenis jam tangan dengan tampilan minimalis. Jam tangan seperti ini biasanya hadir dengan siluet yang clean. Dial warna polos dan strap klasik kulit atau stainless steel lebih disukai. Tidak heran, karena jam tangan seperti ini memberikan gaya klasik modern.
Our recommendation: Fossil The Minimalist Carbon Series Three-Hand Black Leather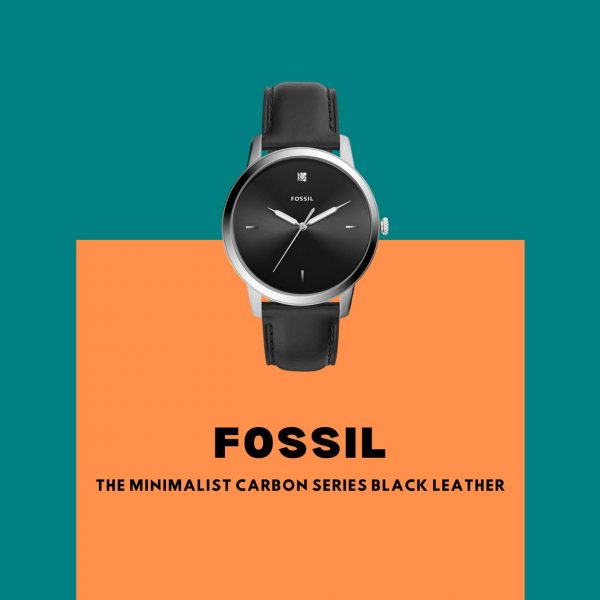 Black Watches
Everything seems to be back to the basic this year. Warna hitam jadi trend jam tangan pria 2021. Warna basic dan classic, you can't go wrong with black watches in the men's world. Mudah dipadupadan dengan outfit apapun dan beri tampilan maskulin.
Our recommendation: Diesel D-48 Three-Hand Black Stainless Steel Watch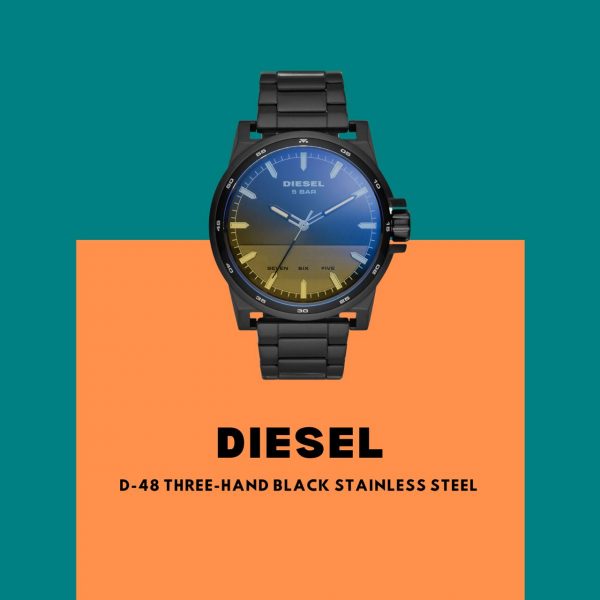 Chronograph
Ya, jam tangan chronograph masih jadi favorit pria di 2021. Harus diakui, desainnya yang terlihat rumit memang terkesan lebih menarik. Lebih dari itu, chronograph memiliki fitur stopwatch, dilengkapi pula dengan fungsi tambahan lainnya.
Our recommendation: Fossil Mega Machine Chronograph Black Stainless Steel Watch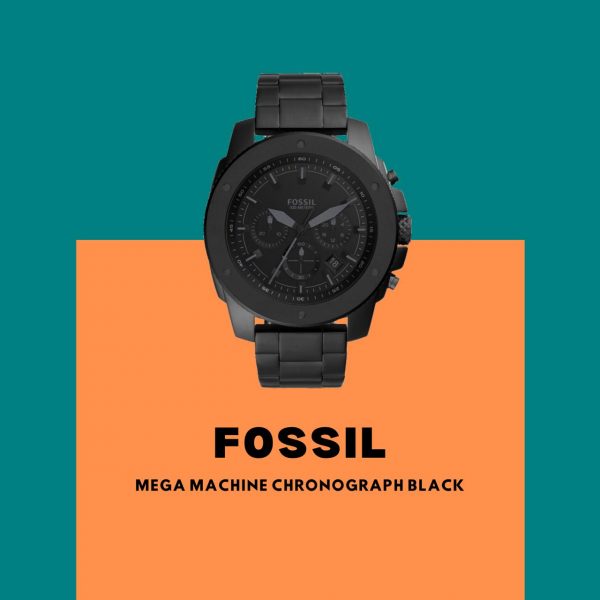 Mesh Bracelet
Musim ini bracelet jam berbentuk mesh yang terbuat dari stainless steel juga sangat berjaya. Bukan tanpa alasan dong pastinya. Mesh bracelet nyaman dipakai, karena tidak ada link sehingga terasa lembut dan luwes di kulit. Cocok dipakai untuk tampilan casual hingga formal.
Our recommendation: Diesel Griffed Chronograph Gunmetal Stainless Steel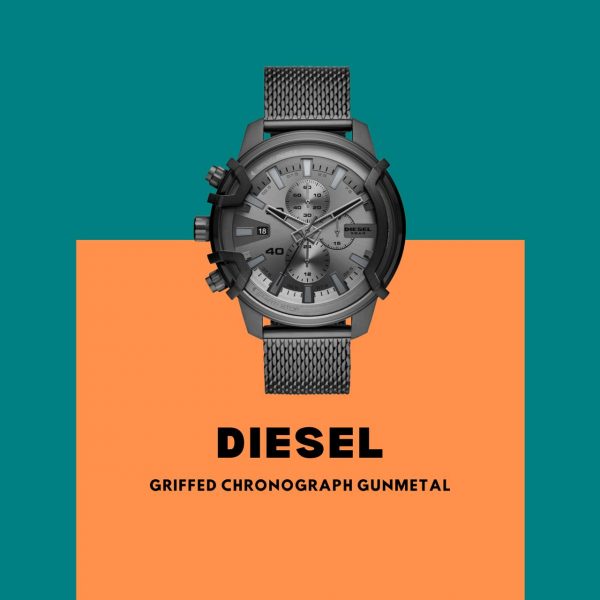 Jam Tangan Pria
Kalau kamu pecinta gaya simple dan minimalis, kamu bisa banget nih pakai trend jam tangan 2021. Temukan semua gaya yang sedang trend tersebut di Urban Icon online store.
Untuk info menarik lainnya, jangan lupa follow Instagram Urban Icon!